What is HogSmash?
HogSmash is a game about nurturing hogs on the ethereum blockchain (
contract here
) and battling for the top spot.
Here you don't breed hogs. You create value by fighting and leveling up.
These hogs cannot be taken away or destroyed and they grow according to how you train them.
You might be able to win Ether from dethroning others from their rank too!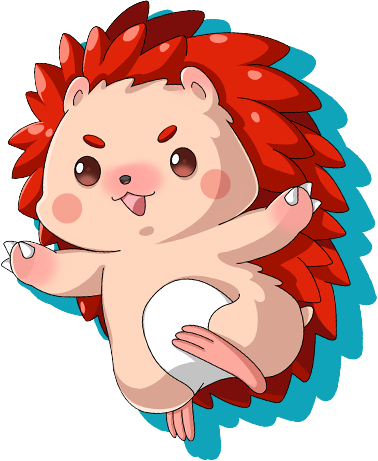 BASICS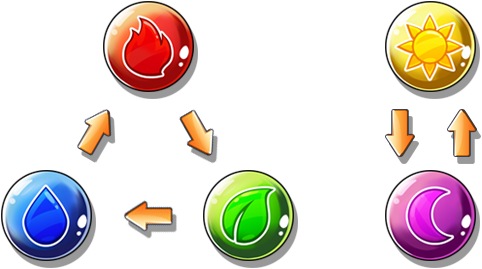 Learn your stats, this is a game of skills!
Attack :
The damage that you will deal to your opponent every time you attack.
Defense :
The shield that will block the damage before it hits you. If your defense is higher than the opponent's attack, you will still take a 1 HP damage.
Speed :
This is will be the main factor to determine who hits first. If your speed is higher than your opponent, there is a higher percentage that you will hit first, the higher the better.
Critical Rate :
This is the rate that will incur a double attack on your opponent, ouch! This maxes out at 70%.
HP :
The health of your hog, you will lose once it reaches 0 during a fight.
Flexi Gem :
The gems that you stacked away during level up so to power up any stats when you challenge others.
NOTE: Flexi Gems can be used unlimited times but only when you challenge others.
Element :
Like the chart above shows, each element has an advantage over some other element. If your hog has an advantage element over your opponent, you will be given an extra 30% critical rate and it will max out at 80%.
Challenge Tokens :
To challenge someone to a battle, you will need to submit some challenge tokens. The tokens required double up once the opponent is within top 150. If you win, you will be able to get back your challenge tokens (minus the developer fees).
Rank :
To move up the ranking table, you will need to challenge and win someone who has a higher rank than you. You will swap ranks if you win. If you challenge someone who is lower in rank than you and you happen to lose, don't worry, your rank will remain the same.
Rank Token :
At times when we have events, we will distribute rank tokens to part of the ranking table. There are two ways to win rank tokens. One is to take the place of that rank. The other is when you have rank tokens on your rank, just move up the rank table to get the rank tokens before someone else beats you to it.

Note that privilege is given to top 50 hogs. They will be able to collect their own rank tokens and also opponent's rank tokens even by winning over those lower in rank than them, provided that the opponent rank is within top 150.

HOW TO START
Step 1

Install Metamask

Install Metamask


Step 2

Top-up Ether (ETH)

You will need Ether (ETH) to play this game.

Step 3

Let's Play

Play smart and test your skills.
Step 1

Install ToShi/Cipher

Install ToShi/Cipher

Step 2

Top-up Ether (ETH)

You will need Ether (ETH) to play this game.

Step 3

Let's Play

Play smart and test your skills.

FAQ
Q1. I challenged someone but I don't see any battle history, what went wrong?
There are a couple of reasons why you are not seeing your battle history.

1. It's most likely that your transaction is still pending. If you want a faster transaction, try paying a higher gas price but that would costs more.

2. If your transaction is successful but you still don't see the battle history, it's because the rank or the level of the opponent that you are trying to challenge has changed. To be fair, we need to ensure that the level and rank of your opponent are the same as the moment you submit the challenge.
Q2. Can I sell my hog ?
Your hog is an ERC-721 token based on Ethereum network. You can always sell it in the marketplace according to your price. We charge a 3.75% commission on the sold price.
Q3. Is the game fair?
The whole Hog Smash game is a smart contract running on Ethereum. The game rules are all coded in the smart contract together with your ERC-721 tokens so everyone is playing according to the same rule book.
Q4. Can I use my flexi gems when someone else challenges me?
No. Flexi gems can only be used when you take the initiative to challenge others. The advantage of flexi gems as the name implies is the flexibility you get in assigning the gems accordingly to your opponent's stats. This flexibility comes with a drawback, that is you can't use it when challenged.
Q5. Why does some hog have different frame colors and icons on the top left corner?
Those are special hogs with a little bonus given to them. For every 5 levels, they will be automatically given one increase on the attribute specified by the icon.